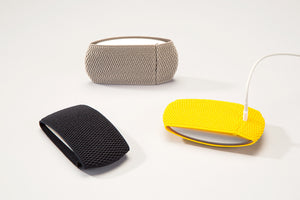 moonimal
MagicMouse Travel Protector
Sale price Price $5.00 Regular price
Tax included.
Protect your Apple Magic Mouse during travel with our Protector. No more scratches on the glossy surface. Just put it on the mouse before throwing it in your bag.
You can even recharge the mouse with the protector on:)
3 colors to choose: light gray, yellow or black.